Not only are we one of Central Arkansas' Premier galleries displaying art by established and emerging local/regional artists, we are a renowned custom framing shop that also offers appraisal and archival services.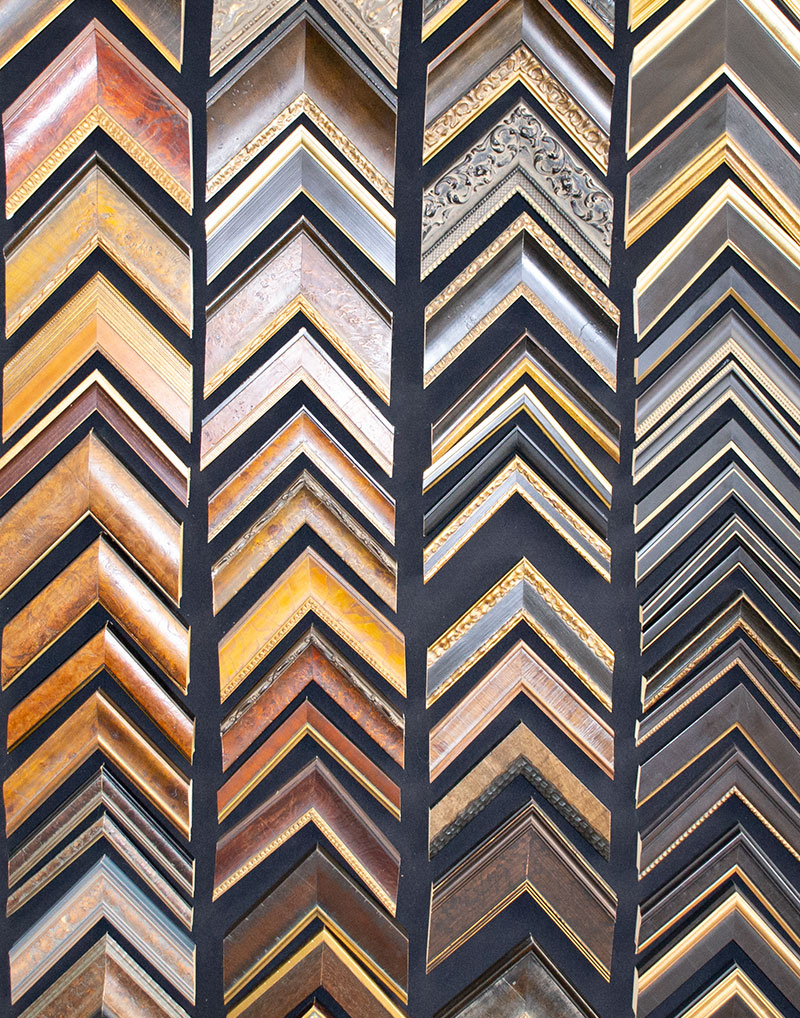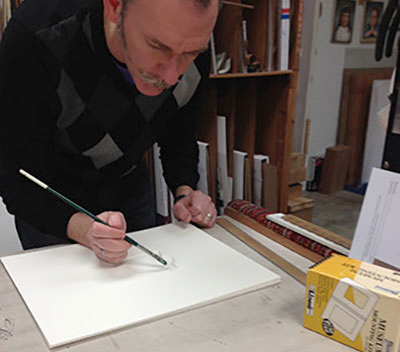 Find out why serious collectors and museums select Cantrell Gallery to be their custom framer. Let Cindy, Clarke & Helen help you with designing and creating custom framing, using the highest quality materials available.
When you have acquired a piece of fine art, the presentation and preservation of it are vital elements, which will insure you years of enjoyment. Cindy, Clarke & Helen's mission is to keep your treasure in mint condition using acid-free materials and UV protecting glass.
We have continued to stay on the cutting edge by not only using all of the best quality materials available, but also educating ourselves about the techniques for using these.
Cantrell Gallery specializes in custom framing original art, fine art graphics, shadow boxes, tapestries & other textiles – no project is too large or unusual. We turn mementos, photographs and other items into keepsakes that will last a lifetime.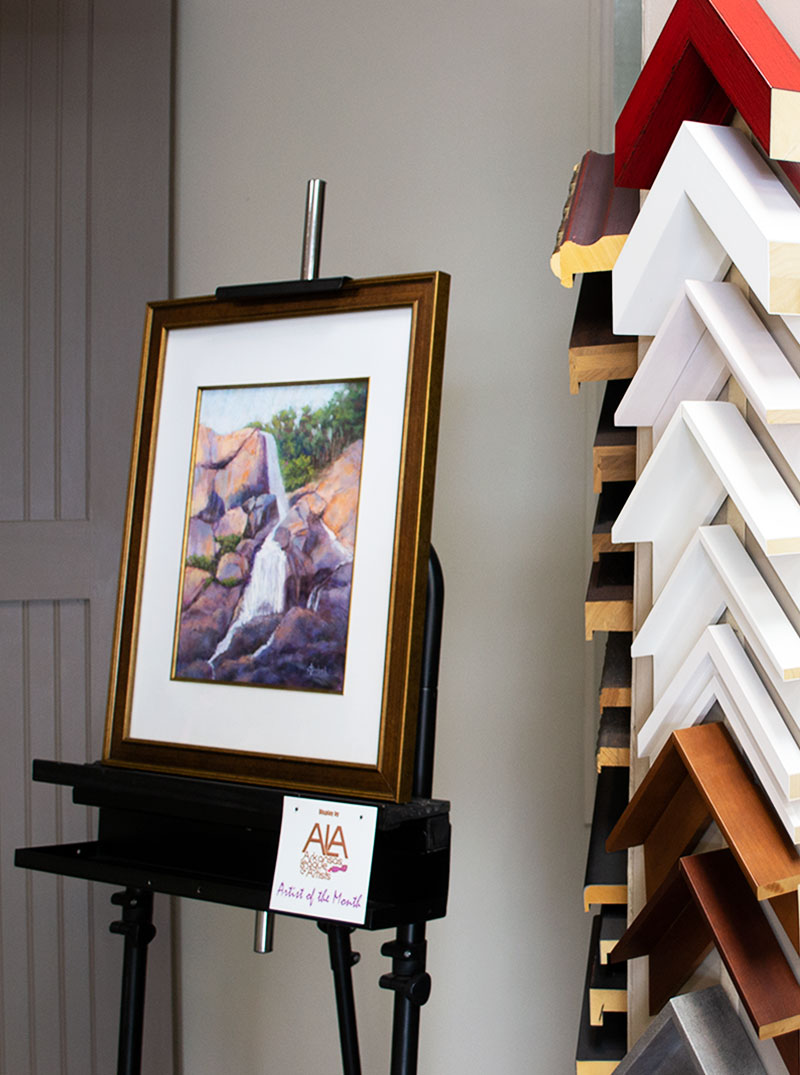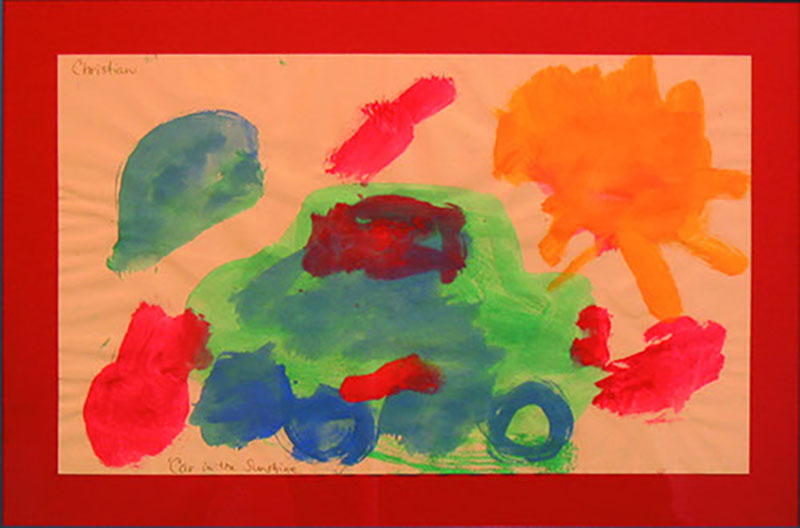 Let Cindy, Clarke & Helen help you build self-esteem and create family heirlooms. Kids love to have their art custom framed, and their kids will love it too.
We made the decision many years ago, when all the archival materials were first becoming available to the framing industry, to switch over completely to using only acid-free mat boards and foam-core board backing, rather than the regular mat boards, and card board (for behind the art).
The acid-free materials, that touch the artwork, are crucial elements in protecting the piece that is being framed.
Regular mats and cardboard backing emit fumes, which transmit into the framed object and will, over time, ruin a piece that has been framed this way.
If you have a piece that was framed some time ago, and you have any concerns about taking care of it, long-term, you can tell if the mat is acidic by looking at the bevel cut. If the bevel is white, it is acid free. If it has yellowed (even a little bit) this would indicate that the mat is acidic, and you should consider getting it upgraded.
Also, you can feel the backing board, through the dust cover, and if you feel ridges when you rub it (up and down or side to side), you have cardboard backing.
We have seen the damage that these products can cause – regular mats and/or cardboard will ruin (paper) art.
There are countless decisions to be made when you are picking out custom framing. We believe if you're more informed about the in's and out's of what's available, you will be a more confident shopper.
The next time you are picking out your framing, ask to see the glass examples, and discuss with us which kind of glazing option is going to work the best.
Because of our years of framing experience, we can help you make the right decision.
Call Us For A Consultation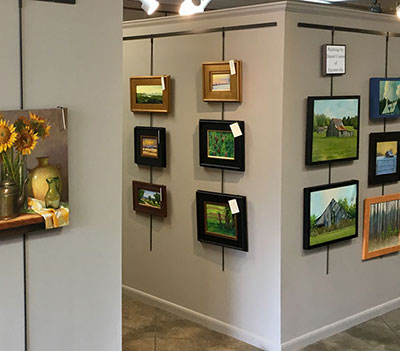 8208 Cantrell Road | Little Rock, AR 72227
Monday - Saturday 10:00am - 5:00pm
Or By Appointment