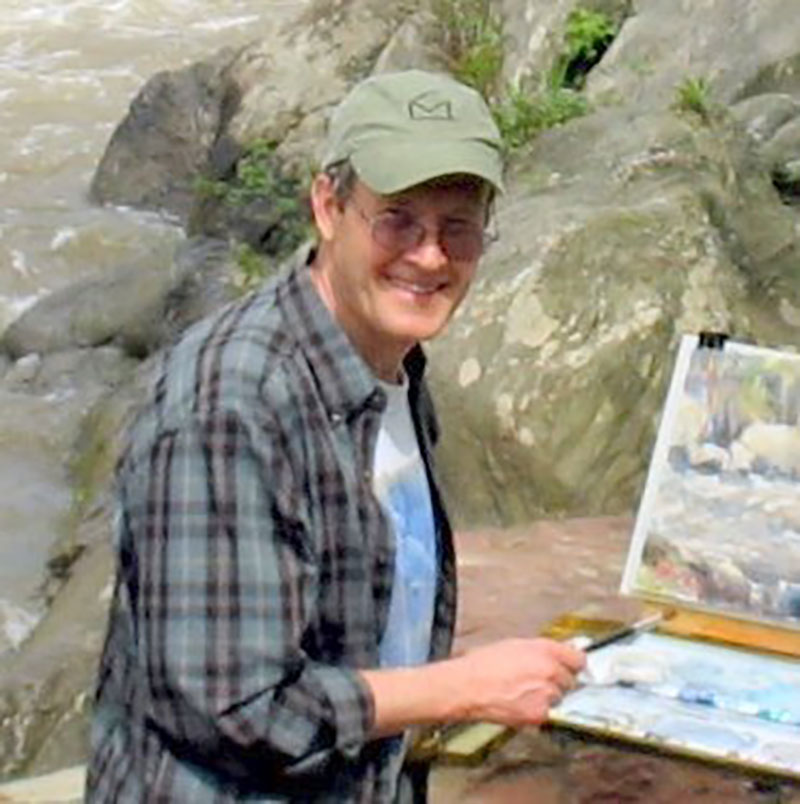 BIO
Barry D. Lindley is particularly known for the strength and vigor of his paintings, as well as his expressive realism in landscape, waterscape, and cityscape and the agility and fluidity of his sketching on location around the world. Recent work emphasizes interpretations drawn from around the DC area and the Arkansas countryside, and from his travels, in places such as Alaska, Paris, VietNam, the Caribbean, Mallorca, South America, and South Africa. He is a juried member of Washington Society of Landscape Painters, a Signature Member of the Baltimore Watercolor Society, Potomac Valley Watercolorists, and Mid-Southern Watercolorists and of the Institut des Arts Figuratifs, and is a founding member of AquaFolio International Group, with whom he has exhibited in Canada and Greece. He is a regular Contributing Writer for the Canadian publication Watercolour Gazette, teaches courses at Eureka Springs School of the Arts, and presents lectures and workshops to artists' groups.
He has paintings in over 250 private collections and many corporate or public collections in 26 states and 4 foreign countries and has won numerous awards.
"I travel widely and draw incessantly. An avid birder, fisherman, hiker, and traveler, I am fascinated with the world around me and driven to express that experience. My art reflects my interest in the sensuous qualities of paint, paper and canvas, abstract design with concrete references to nature, and making paintings as a link to shared experience.
In all cases I begin with direct observations, on-site analysis, and – when possible – sketches, although I sometimes use my own reference photographs in making studio paintings. In style, my paintings are largely interpretative, or expressive realism. I choose medium, character of brush work, compositional emphasis, and color relationships to represent how I looked at the subject, how I felt about it, and what I want you to experience as well."
His most recent major solo exhibition was in March, 2011, at The Art League Gallery in the Torpedo Factory in Alexandria, VA.
In addition to scientific degrees from DePauw University and Case Western Reserve University, he studied drawing at the Herron School of Art in Indianapolis and painting at the Cleveland Institute of Art, where he also served as Visiting Lecturer of Medical Illustration. As a painter, he has participated in workshops but is primarily self-taught from active practice, visits to the great galleries of the world, and books. Now a resident of Washington, DC, he lived and worked for many years in Indiana, Ohio and Arkansas. A full-time artist after a distinguished career as a scientist and educator, he paints on location and in his studio at Columbia Pike Artist Studios in Arlington, VA.
Call Us For A Consultation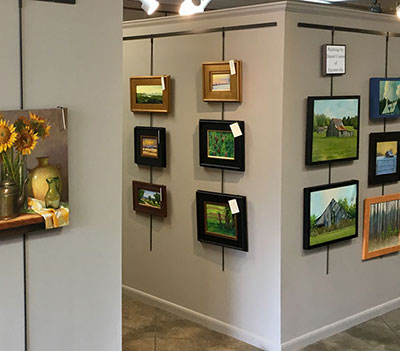 8208 Cantrell Road | Little Rock, AR 72227
Monday - Saturday 10:00am - 5:00pm
Or By Appointment