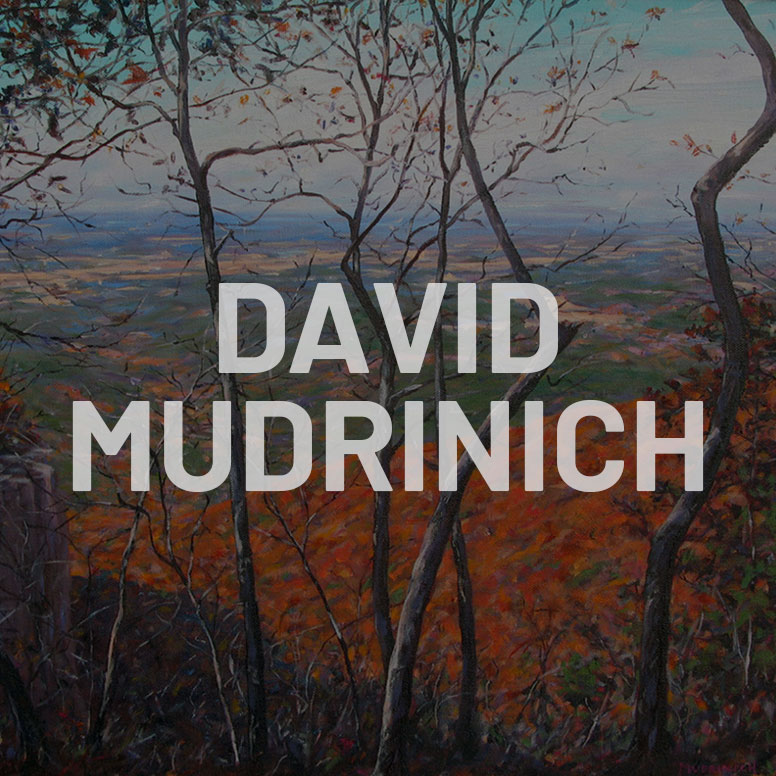 BIO
Artist David Mudrinich lives in Pope County Arkansas and is a retired drawing and painting professor in the Department of Art at Arkansas Tech University. He works in a wide variety of drawing and painting media, focusing mostly on the themes of landscape and nature. He has always been intrigued with different environments and that sense of place that makes any particular location unique. This can include the natural geographic features of the landscape, as well as the human alterations to the land. Most of his imagery reflects the Arkansas River Valley region where he lives and the Ozark Plateau.
He was born in Sharon, Pennsylvania and graduated from Penn State University. After graduation, the economic decline of that region provided the incentive for him to move. He relocated to Georgia and worked as an artist and as a forestry technician within an experimental forest, operated by the University of Georgia. This setting enhanced his awareness of the cycles of nature and the fact that everything within the environment is subject to change.
He earned an MFA in Art from the University of Georgia and was hired to teach at Arkansas Tech in 1998.
His work is exhibited widely and he has received awards on both the regional and national level. Exhibitions include shows at the Arkansas Arts Center, Butler Institute of American Art, Springfield Art Museum, Clinton Presidential Center, Wichita Center for the Arts, Schenectady Museum, Albany Art Museum, St. John's University, University of the Ozarks and Georgia Southern University. Public collections of his work include the William J. Clinton Foundation; Hendrix College; Arts and Science Center of Southeast Arkansas; State of Georgia Art Collection; Athens-Clarke County Courthouse, GA; North Georgia College & State University; Parkersburg Art Center, WV and St. Frances Cabrini Hospital in Alexandria, LA.
Call Us For A Consultation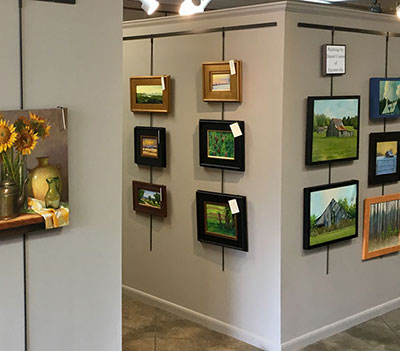 8208 Cantrell Road | Little Rock, AR 72227
Monday - Saturday 10:00am - 5:00pm
Or By Appointment